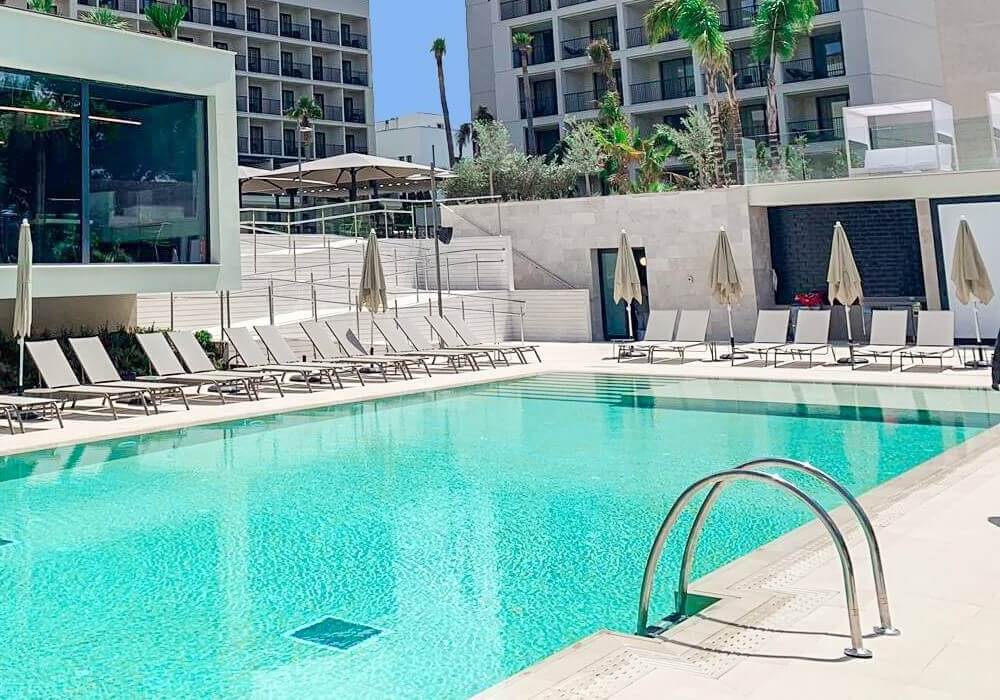 Swimming pools
A refreshing swim or relaxing in your sunlounger. You decide. There is a pool towel service and pool bar available to guests. You can also enjoy the tracks played by our DJ by the pool. Feel the music and experience the best atmosphere!
Spa & Wellness
A large dose of relaxation whenever you need it the most. Discover our heated indoor pool, sauna, manicure / pedicure booth, Turkish bath and cold-water pool among our wellness facilities.
We also offer you an individual massage room and 2 double massage rooms so you can enjoy yourself with your partner … or not!
In our Spa & Wellness centre you will also find a complete gym where you can continue with your daily fitness routine.
Games area

List of services
Reception desk 24/7
Free Wi-Fi
Car rental
Currency exchange
Medical service (surcharge)
Golf facilities
Cycling facilities
Laundry service (surcharge)